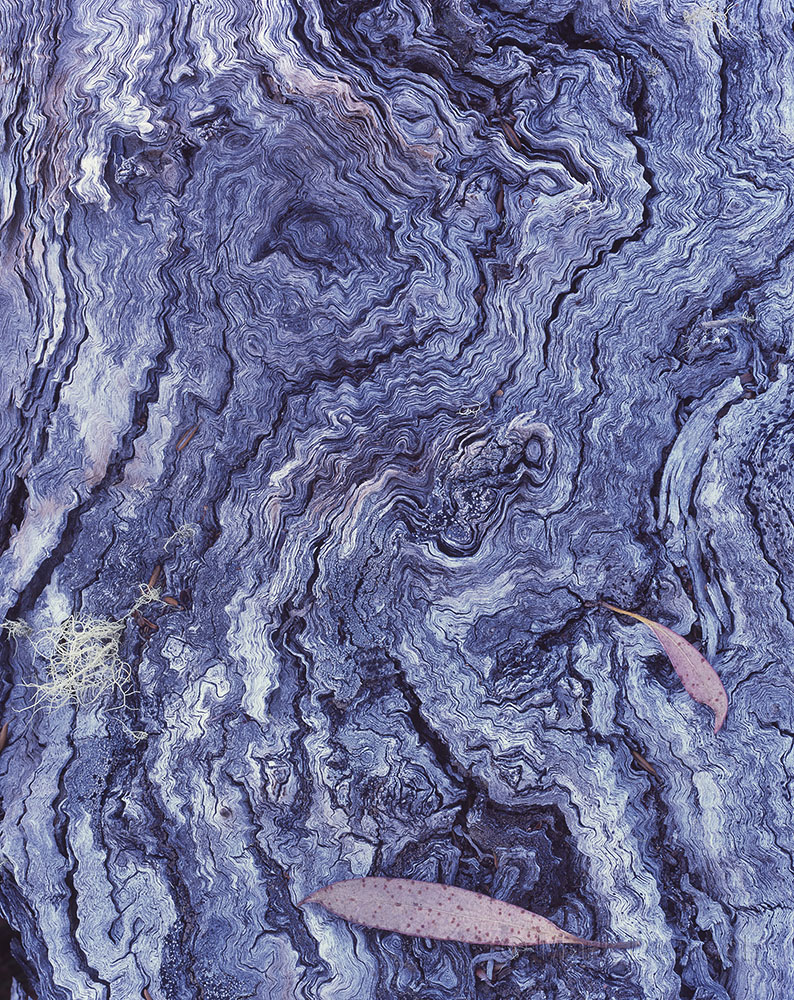 Detail of Eucalyptus stump, leaves and lichen.

Arca Swiss Universalis 4x5, Rodenstock Sironar S 150mm, Fujichrome Provia RDP 100 III 4x5

I stumbled across this gnarled and weathered stump whilst searching for lichens to photograph near Big Bend in the Wellington Range. My initial thought was to shoot a close up in black and white, giving the negative N+2 development to increase the contrast. As I studied the composition though, I was not convinced that a black and white shot would do justice to the subtle shades of blue, a result of the subject being in shadow, lit only by the open sky. My choice of colour film was either Velvia RVP 50 or Provia 100. In the end I decided to use Provia for its superior reciprocity characteristics and more subtle colour palette. Composing and focusing to ensure optimal sharpness across the frame proved to be quite a challenge because of the relief of the stump and in the end it took nearly a hour to get to the final composition. The original transparency is approximately 1/2 life size reproduction.
Location: Wellington Range, Tasmania
Photographer: Mark Darragh